I've been doing a lot of organizing lately. It's been fun. For some reason it soothes me. Here are some of my projects:
My spice cupboard is my pride and joy. I am immensely practical and this situation works. There is a three tier shelvy thingy (I believe that that is the technical term). So I think I picked something like this up somewhere. Knowing me I bought it on sale or second hand.
And then I bought spice jars at Dollarama, as you can see they are 3 for a dollar.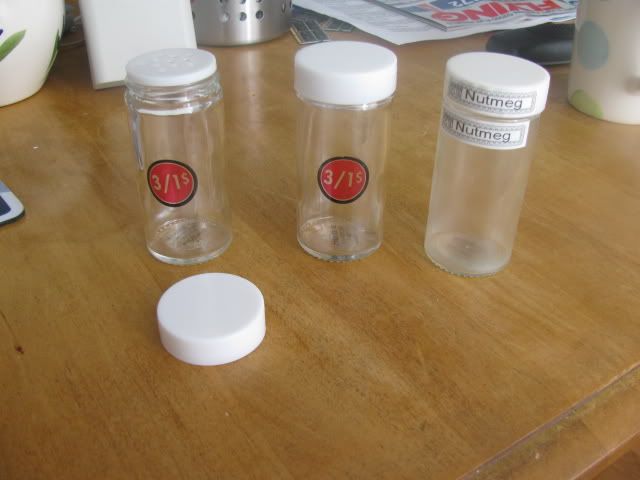 And then I used my handy dandy labeller that I got for free with a mail in rebate. I have a pt-2100 and it allows me to plug it into my computer and print labels with icons on the computer. I don't think you can see but there is a little salt and pepper shaker next to the name of the spice. I have 2 shelves of this many spices and the great thing about is that spices come down for a recipe and then they just have to find the right empty spot to be home again. this is the final look: